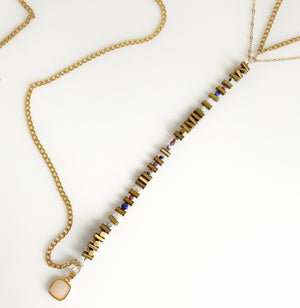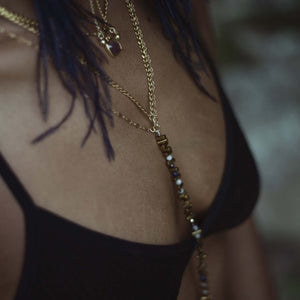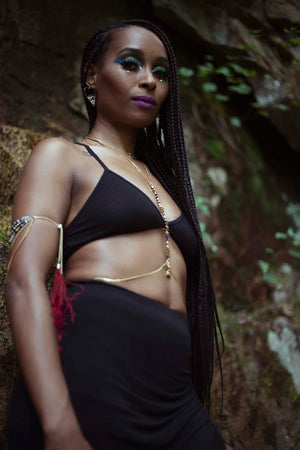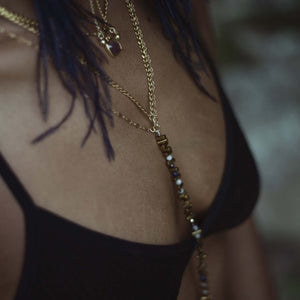 Body Jewel: Native Collection
This sexy double chain body jewel will add bling to any low cut top, bralette, or dress! It comes with a combination of 14k gold filled sequin chains and 18k gold plated stainless steel. The main event is the hand beaded combinations of Hematite, Rhodonite Garnet, and Rainbow Moonstone. This design is water friendly and is finished with your choice of a Labradorite or Rose Quartz pendant.
*
MADE TO ORDER. Orders ship 7-10 days after order date.
Extension Pieces included for resizing.
Gemstone Information 
Rhodonite Garnet is a spiritual stone of higher thinking and self-empowerment. This stone promotes prosperity, abundance, encouragement and gratitude. It is a stone of focus, awakening, and creativity.
Rainbow Moonstone brings you balance, harmony and hope while enhancing creativity, compassion, endurance and inner confidence.
Hematite is a very grounding stone. It absorbs negative energy and promotes being balanced, calm and centered.
Lapis: Stimulates objectivity, clarity and encourages creativity. Assist to confront and speak one's truth and inspires confidence.