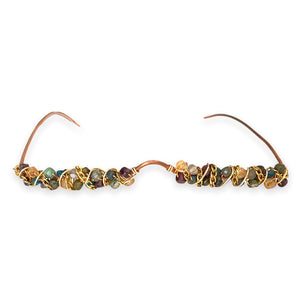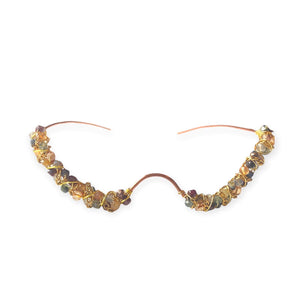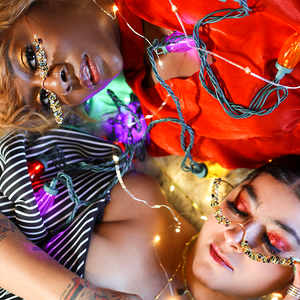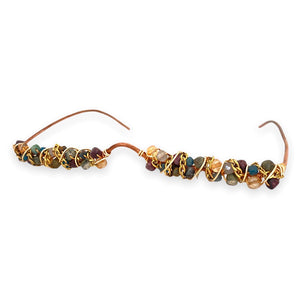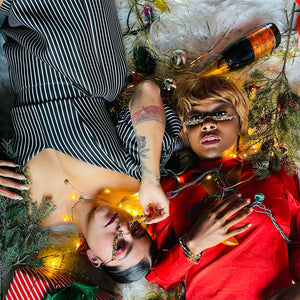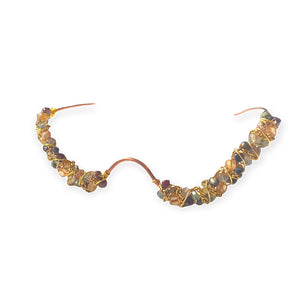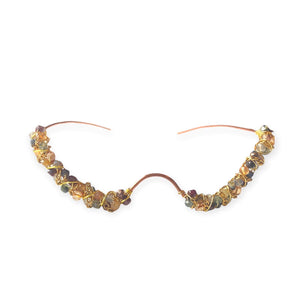 Divine Arte x Ravenell: Godly Frames
Our new Godly Frames are fashionable copper and gemstone frames combining square cut, faceted 4mm gemstone beads and gold plated stainless steel chains. These frames were born in collaboration between Divine Arte and RAVENELL, a handcrafted jewelry and sculptural adornment brand that empowers and promotes healing. 
This is yet another effortless and organic collaboration! We are two Black women owned businesses adding value and elevating in the city of Atlanta. We genuinely enjoy working together. Building and sharing our creativity is always the goal.
Each handcrafted frame is unique, eye-catching and worn to make a statement! They are great for special occasions or to wear just because you feel like being stylish! Check out the options below.
Styles
"Aligned" Frame
A more classy look combining Citrine, Apatite, Labradorite, Peitersite, Garnet, and Phrenite.
"Double Arch"  Frame
A more edgy look combining Citrine, Sunstone, Phrenite, Labradorite, Peitersite, and Garnet.
 Gemstone Glossary
Citrine: Joy + Abundance + Prosperity
Sunstone: Energy Amplifier + Happiness + Growth
Apatite: Knowledge + Clarity + Enlightenment
Labradorite: Manifesting Tool +  Transformation + Consciousness
Phrenite: Harmony + Unconditional Love + Heal The Healer
Peitersite: Self Esteem + Courage + Aura Cleansing
Garnet: Higher Thinking + Self Empowerment + Focus
Size
Adjustable to size.
One size fits all.
Care
Avoid contact with perfume, oils, and chemicals. - Take off when working out and showering. - Store jewelry in a dry tangle-free space like a jewelry box, or