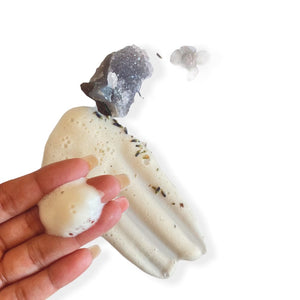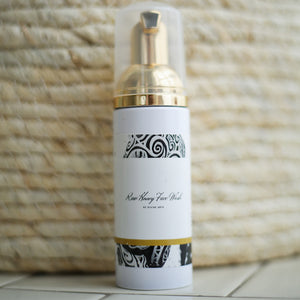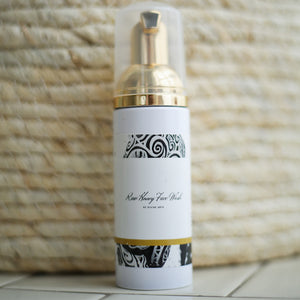 Face Wash: Raw Manuka Honey
Our Raw Manuka Honey Face Wash is a gentle yet powerful foaming face soap that will leave you clean, clear, and glowing.
Manuka honey is a very special honey only found in New Zealand. It's antioxidants, antiseptic and antibacterial properties make this ingredient a go-to for fighting acne, and deep cleansing pores. Peppermint and lavender oils brighten up your skin and each bottle comes with gemstones that have been cleansed and charged on Selenite so you don't miss any vibes.
How To Use: This wash is a deep cleanser that we recommend using no more than 4 times a week. 
Key Ingredients: Organic Raw Manuka Honey, Castile Soap, Vegetable Glycerin
Essential Oils: Lavender, Peppermint


Size: 2.70oz
Vegan 🌱 Sustainable 🌳 Small Batch 
One bottle will last you 2-3 months depending on use and skin type. See recommendations below:
Combo Skin: 2-3 times a week
Dry Skin: 1-2 times a week
Oil Skin: 2-4 times a week
 Gemstones
Amethyst: Peace, Meditation, Positivity
Rose Quartz: Love, Connection, Harmony 
Citrine: Joy, Energy, Motivation