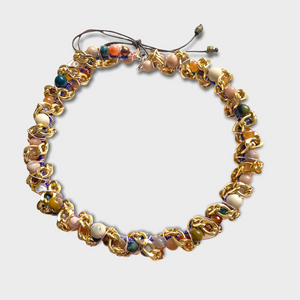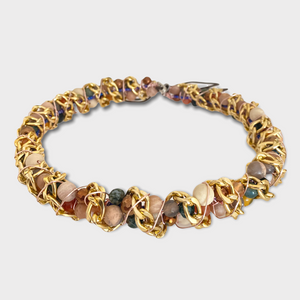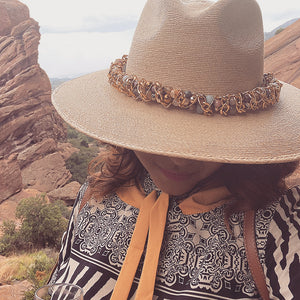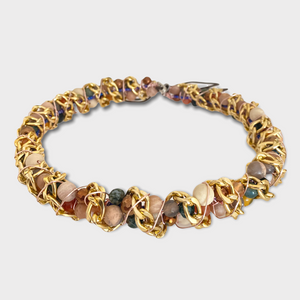 Goddess Crown: Golden Goddess
This handcrafted chakra crown is filled with an assortment of gemstones: Ocean Jasper, White River Stone, Orange Carnelian, Bronze Plated Hematite, Indian Agate, Gray Agate, and Sunstone. Golden Goddess is our latest crown release bringing in the Fall with subtle tones and uplifting  energy that boost creativity, happiness, and clarity. This is a collectible statement piece and you will probably receive a lot of compliments on this making it the perfect mood booster. Can be worn as a hair crown or hat accessory.
Adjustable to fit all sizes and all hair textures. 
Care: Take off jewelry when working out and showering. Wipe with a damp towel after each wear and - Store jewelry in a dry tangle-free space like a jewelry box, or rack.
Finished with a nickel free, hypoallergenic aluminum chain. 
This piece is handcrafted to order. Orders ship between 5-7 days.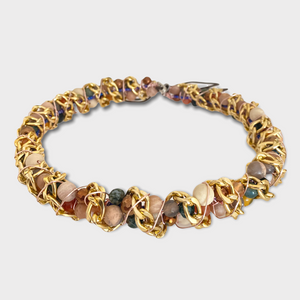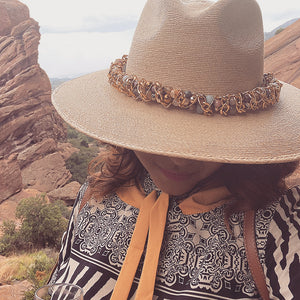 Very pretty, excellent quality!!