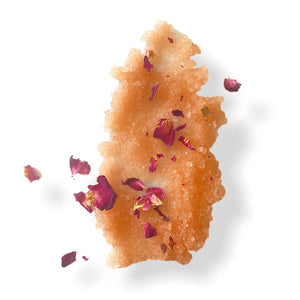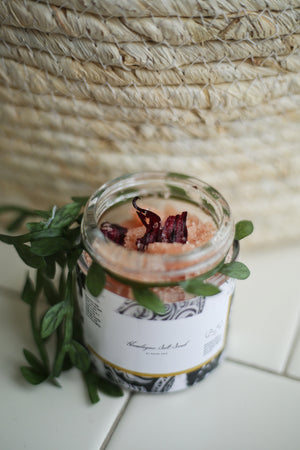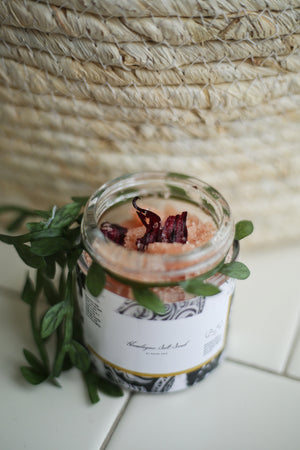 Body Scrub: Himalayan Salt Scrub
This Himalayan salt scrub is handcrafted, bringing together a combination of gemstones, organic fractionated coconut oil, avocado oil, dried rose petals, and a blend of essential oils. 
Exfoliate, hydrate, and soothe your beautiful skin with me.
 Love Note 
A big part of living well is practicing self care and being conscious of how you treat yourself. I created this scrub while in quarantine because I was not playing about my self care and now I get to share that with you. This is a great opportunity for you to treat yourself to a deep body scrub in the shower or a really deep pre-poo scalp scrub! This is also amazing at preventing ingrown hairs between waxes! ❤️ Xoxo - RI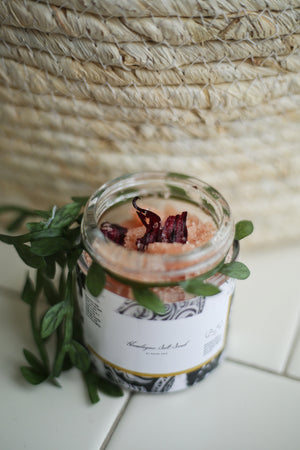 Great Product
This scrub is amazing. I brought it for a friend and myself and we absolutely love it. It completely exfoliated my skin. Loveeeeee!
Renewal
This scrub is decadence in a jar! With every use my skin is becoming softer, more moisturized and definitely kissable!!!