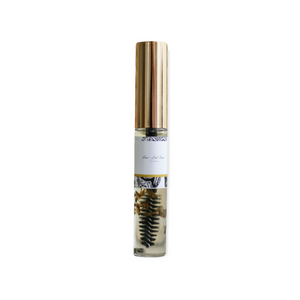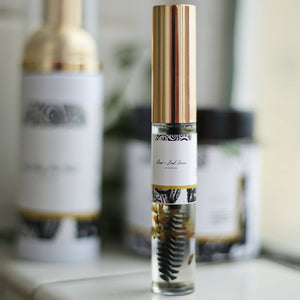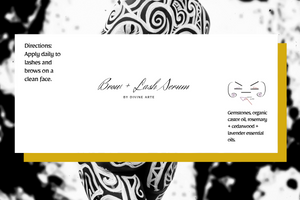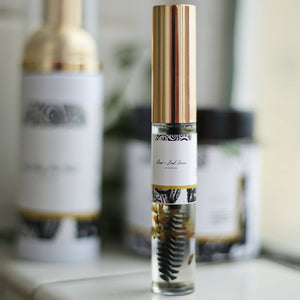 Wellness: Lash + Brow Serum
This Lash + Brow Growth Serum is simple yet magical for healthy hair growth. A combination of gemstones, organic castor oil, dried lavender, and a Rosemary + Lavender + cedarwood essential oil blend. The perfect addition to your night time beauty routine. 

 Love Note 
A big part of living well is practicing self care and being conscious of how you treat yourself. I created this serum  while in quarantine because I want to love myself more and work on my self care and now I get to share that with you. This is a great opportunity for you to love on yourself by sticking to a nightly beauty routine that honors you.
xoxo - RI ❤️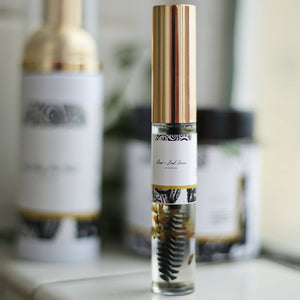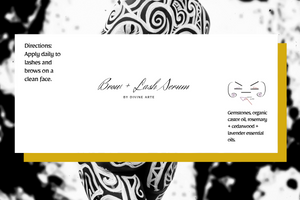 I like it!!
I have no idea if it's working-haven't used it long enough but I like using it before I use my brow powder. Goes on more evenly and naturally. Like her products a lot!