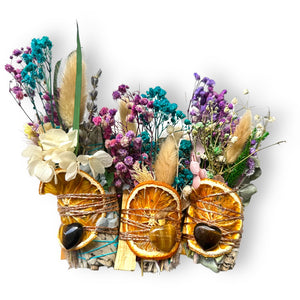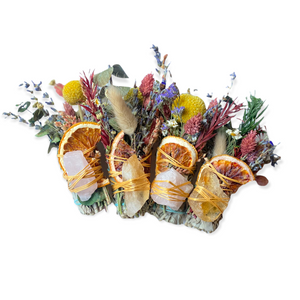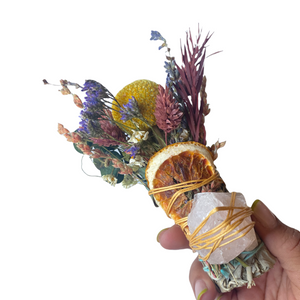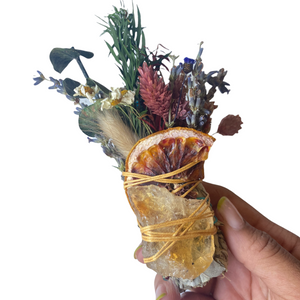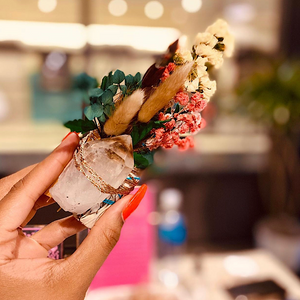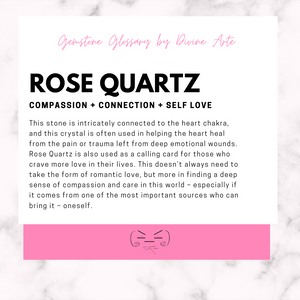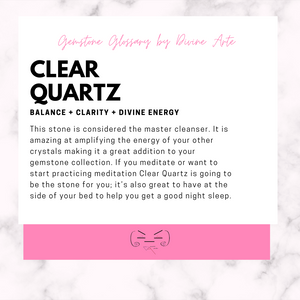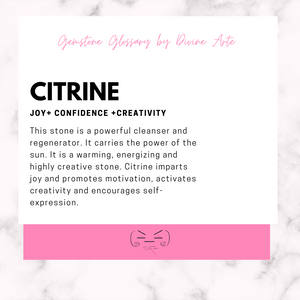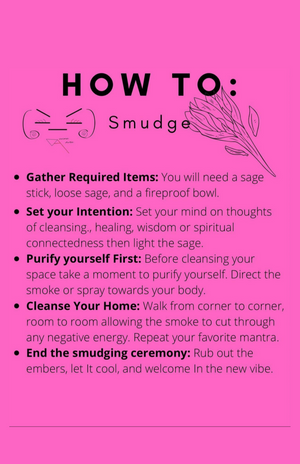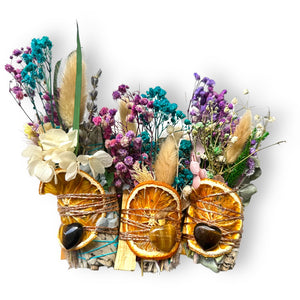 Wellness: Sage & Palo Santos Smudge Bouquet Bundle
These Sage + Palo Santo Bouquets are a combination of White Sage, Peruvian wood, dried flowers (arrangements do vary, each one is different) tossed in Sage essential oil, freeze dried Blood Orange, and a pocket size gemstone. 
Sage is used for energy cleansing or smudging (purification). Sage has been used for hundreds of years along with other herbs in ceremonial cleansing most commonly use by the indigenous american people. They believe any conflict, anger, illness or evil was absorbed by the sage smoke to be released or cleansed from the energy field of a person.
Palo Santo is known as "holy wood' and is derived from very specific trees in Peru. Monks will allow the trees to grow to their full age of 80-90 years at which point they await the tree to fall and preserve the trunk for another 2-5 years allowing the essential oils to infuse into the hard wood.

Smudging can be used to drive out stagnant and negative energy. Smudging your sacred space, home, or office is similar to doing a deep metaphysical cleanse. Some scientist even say that smudging significantly reduces the amount of bacteria in the air. It also calms and drives away anxious thoughts. Can be used for meditation and self cleanse.
The perfect time for smudging would be:
Move to a living area
After being angry or ill
Before starting a new job
Before and during meditations
|| How to Smudge ||
Prepare a fire resistant dish, shell, or vessel with sand to hold your smudge stick/sage or to extinguish it once you have completed your clearing. Light your smudge at one end until it is full in flame and then gently wave or blow the flame out resulting in a smudging smoke.
To cleanse the energies of a space open a door and a window to allow the energies to flow freely as you clear that, which no longer serves your higher purpose. Prepare your smudge and vessel as described above. Begin the clearing from the door of the space you wish to clear and the move around the room along the wall until you have completed a full pass of the space. Once you have completed the round you can place your smudge stick in fire resistant vessel to smolder at the center of the room and begin your meditation practice or be sure to fully extinguish the sage smudge if you plan to leave the space.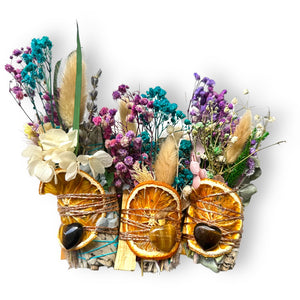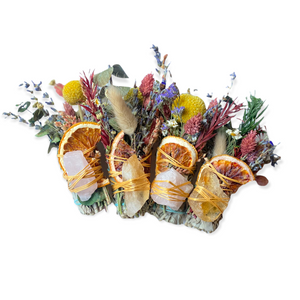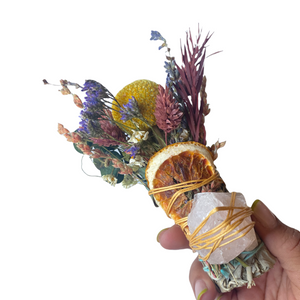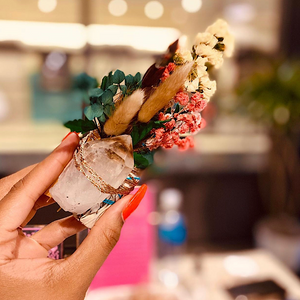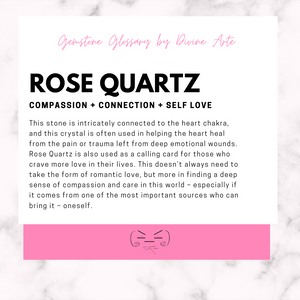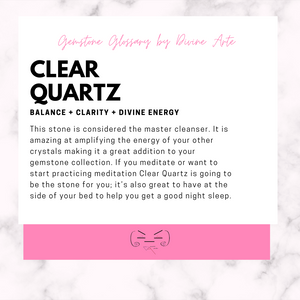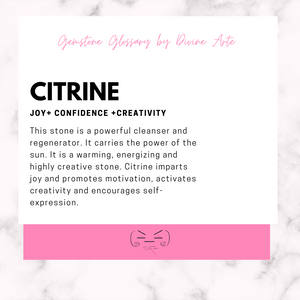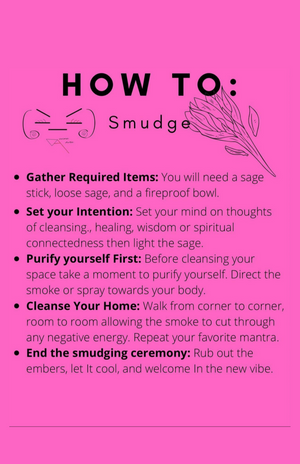 Wonderful gift for my sister.
Excellent
I brought this for a gift basket and my friend absolutely loved it. Perfect purchase!!!